Her stylist Kim Kimble, wow i didn't that.
Style News - StyleWatch - People.com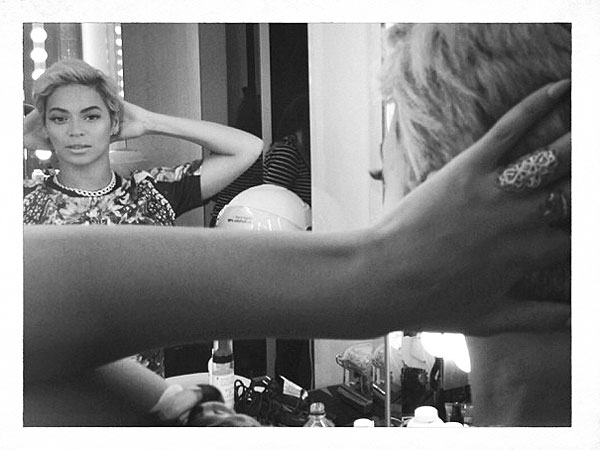 Courtesy Beyoncé
When Beyoncé posted the cut seen 'round the world on Instagram last night, there was one person more shocked than most: Her stylist Kim Kimble.
Kimble, the star of We TV's L.A. Hairand Beyoncé's longtime stylist, had drawn up a whole hair concept for a video they were shooting together this weekend — and now she has to go back to the drawing board.
"I had a whole plan laid out … I wanted to do a retro '50s type of hair. I feel like there's going to be a meeting soon!" she tells PEOPLE, laughing. "It won't be the long, wavy, typical hair, but I'm really excited to do something different. No matter what, she knows I'll give her what she wants!"
Kimble says her reaction upon seeing the new do on Instagram Wednesday night was more than surprised — it was emotional. "I got a…
View original post 270 more words